At the moment I am a little bit reclusive to develop version 1.1. One of the key features will be logging trackables. Here´s an foretaste:
Trackable overview within the cache details. By tapping a trackable the details will be displayed.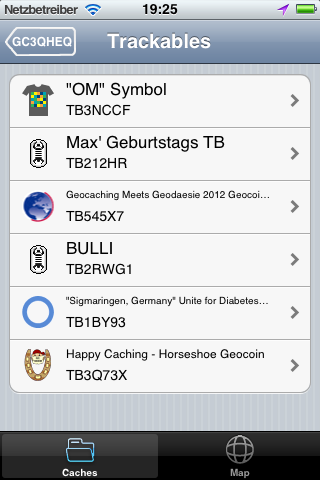 The new log screen. You can log each trackable for each registered user. The TB´s of the inventory I will add here too.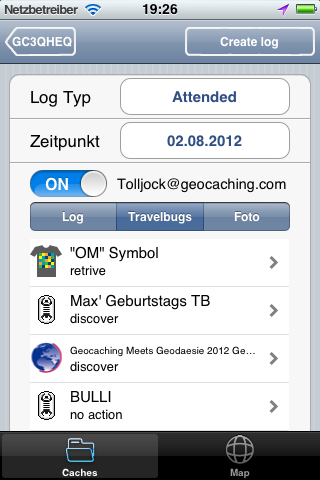 The details of one single trackable log.

Now I work on the profile page for each user. Here the own trackables and the inventory will be added. For each you can predefine a standard log. For example if you have a TB thats traveling with you, you can predefine that on each cache log it logs with 'Visit' and a standard text.