Some more images from the current development. Like mentioned before I integrate the trackables nearly complete. This was the cause to wait until version 1.1. Today you see some images from the new user profiles overview from which you can access your own trackables. Also there is one picture of the new dialog for loading and managing the cache lists.
Overview of the user profiles.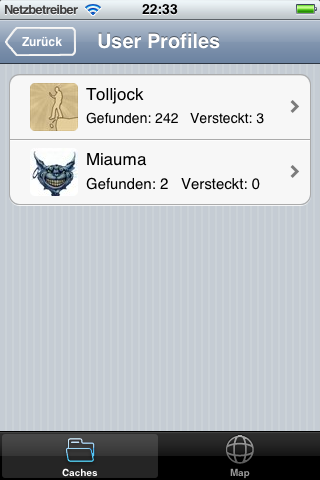 My own profile. Here you get access to your trackables and the local fieldnotes.
(With place for a lot of more functions)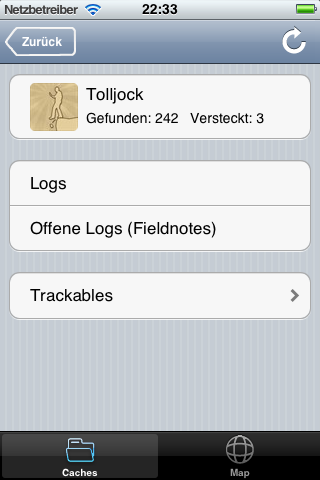 Trackables of one user. All available: Inventory, Collection and your one ones.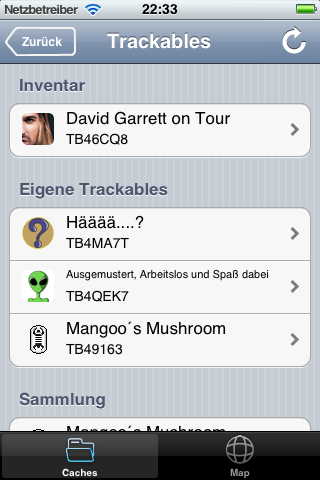 The new combined dialog to load and manage cache lists. Notice the option 'Refresh category'