Maps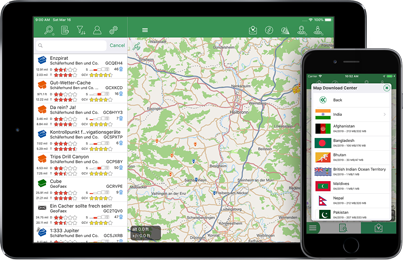 If good maps are important for you and the standard Apple maps are not sufficient, you should take a look at the vector maps of Looking4Cache. They contains the full OpenStreetMap details combined with contour lines from the NASA. All stored offline for a whole country or a state.
Online maps from OpenStreetMap, OpenCycleMap, MapQuest, Bing and iOS.
Offline topo vector maps with direct download in the App.
Offline tiled maps (created on a PC or Mac).
Google Maps satellite imagery as a overlay.