A short time ago a interface was released to embed Google Maps in iOS Apps. The current version of Looking4Cache Pro has a overlay on the OSM maps to display the corresponding Google Maps satellite image above the normal map. You can also set the opacity of the image. So the hot demanded satellite images comes back to geocaching on iOS.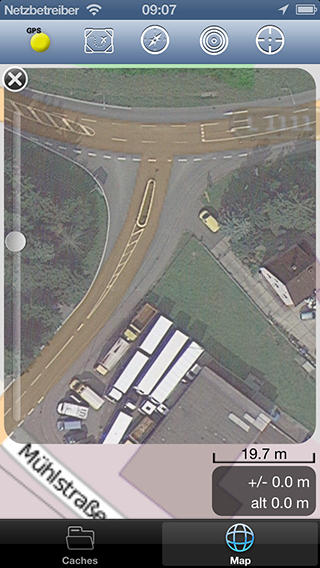 On iPhone 5 the image has a offset to the normal map. I already fixed that bug and version 1.2.2 is in review by Apple.
Additionally I will give you a update about the coming vector maps. The main implementation is done. I converted and uploaded maps of all countries to my server. After some fine-tuning (like adding the possibility to delete downloaded maps) I will start the beta tests.