In the last days many users asked when I will release version 2.4, here is an update on the status.
During the beta test, it has emerged that the reasons for the crashes since IOS 10 still exist. The cause of this, however, can only be fixed by Apple themselves what they will do with iOS 10.3.
The new version of L4C is finally done. But since I'm not sure if an update before IOS 10.3 can affect more users, I'm still waiting for the (hopefully soon) release of iOS 10.3.
To increase the thrill of anticipation even further, here a couple of info about new features:
161 Meter Circles: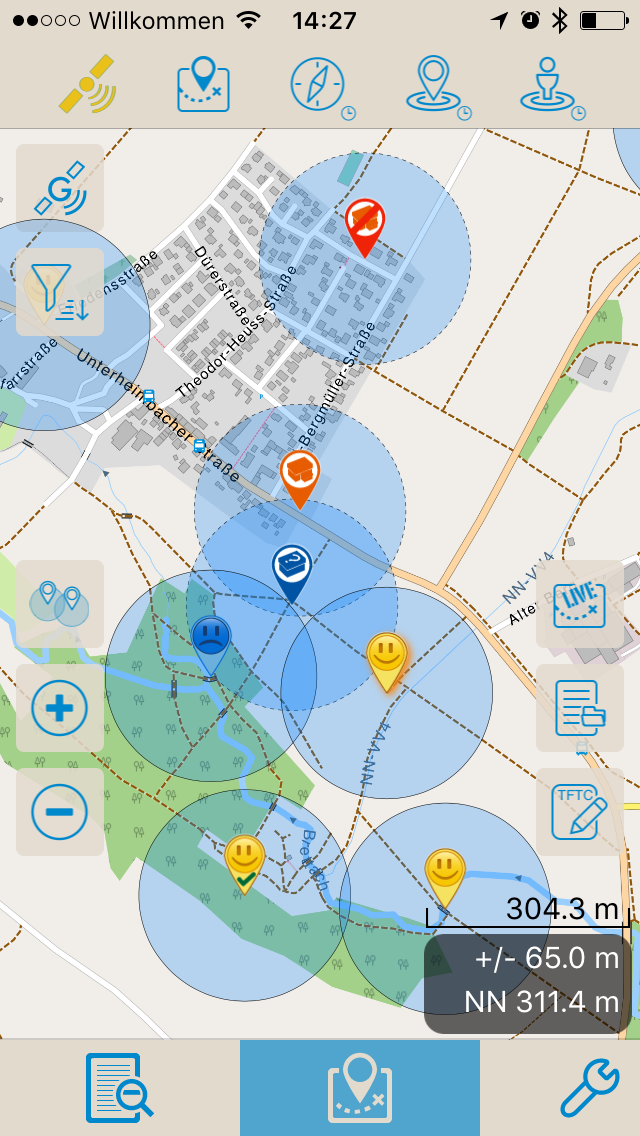 You can optionally show distance circles on the map. When L4C is sure that some distance for new caches is needed (Tradis, puzzles with corrected coordinates, physical waypoints..) it is a solid line. If L4C is not sure (Mutlis can start with a virtual stage, unsolved mysteries..) it is a dotted line.
Mark Caches: Mark a cache by long tapping it on the list. This will make it shown orange colored in all the lists and on the map. Of course you can also filter for this. A user flag of GSAK will also set a mark.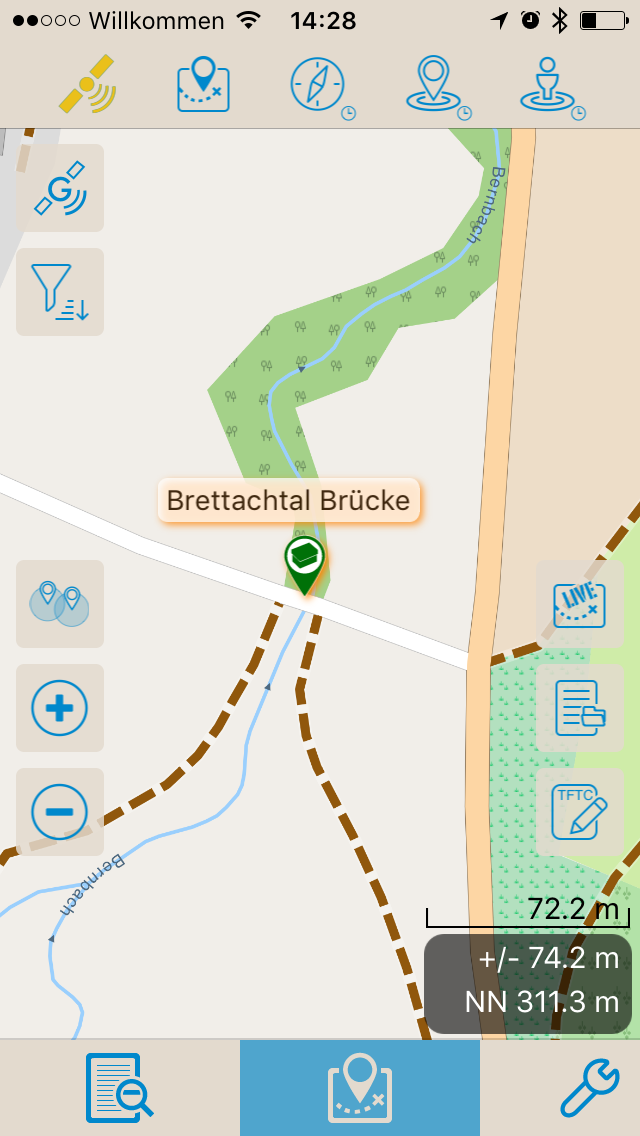 Spotlight Search: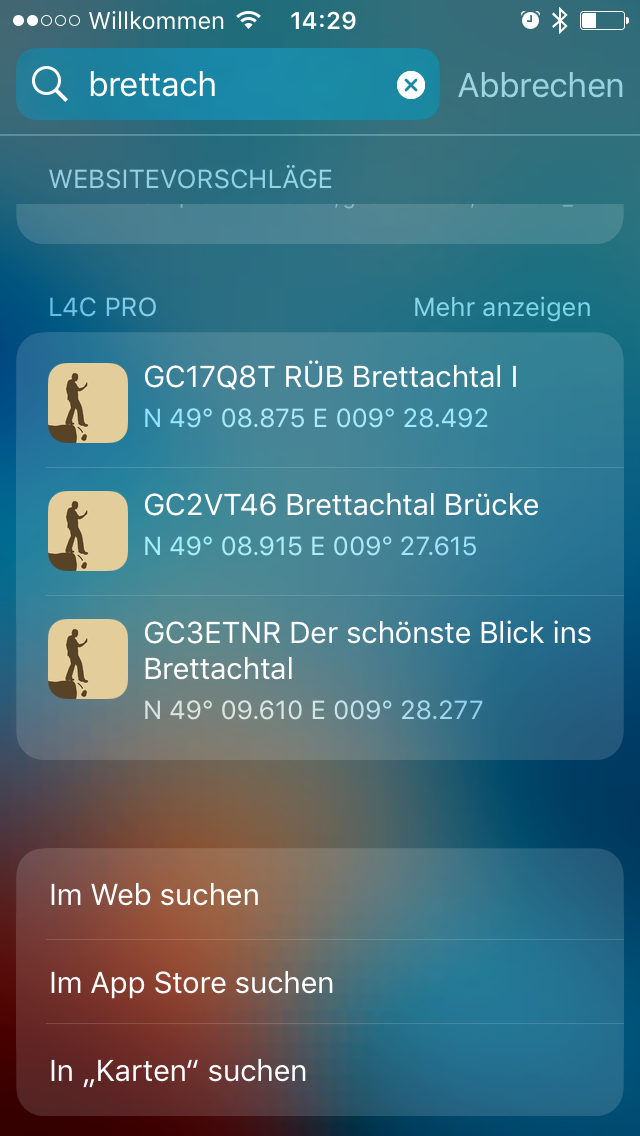 You can enter GC-Codes or cache name directly into spotlight. If this cache was ever loaded in L4C (since the update), these will be displayed.
File Picker: You can directly choose files from apps like DropBox, iCloud Drive or ownCloud.
Last but not least: GSAK Database Import!
This function will be available as InApp purchases for US$ 2,99. With this you can import complete GSAK DB3 files, which eliminates the detour through GPX or GGZ files. It imports almost all of the informations existing in GSAK, including corrected coordinates, the user-flag, pictures (after the import they will be downloaded from the internet) and many more. The Import is also very fast, on an iPhone SE about 10.000 caches per minute.