For quite a long time I am working on Version 2.4. In this I had to re-develop some of the key functions of Looking4Cache. This was necessary to receive the known stability before iOS 10 was released. For example these are the whole geocaching.com connection and the the offline maps. I will give you a short preview of the new offline maps:
Close zoom level: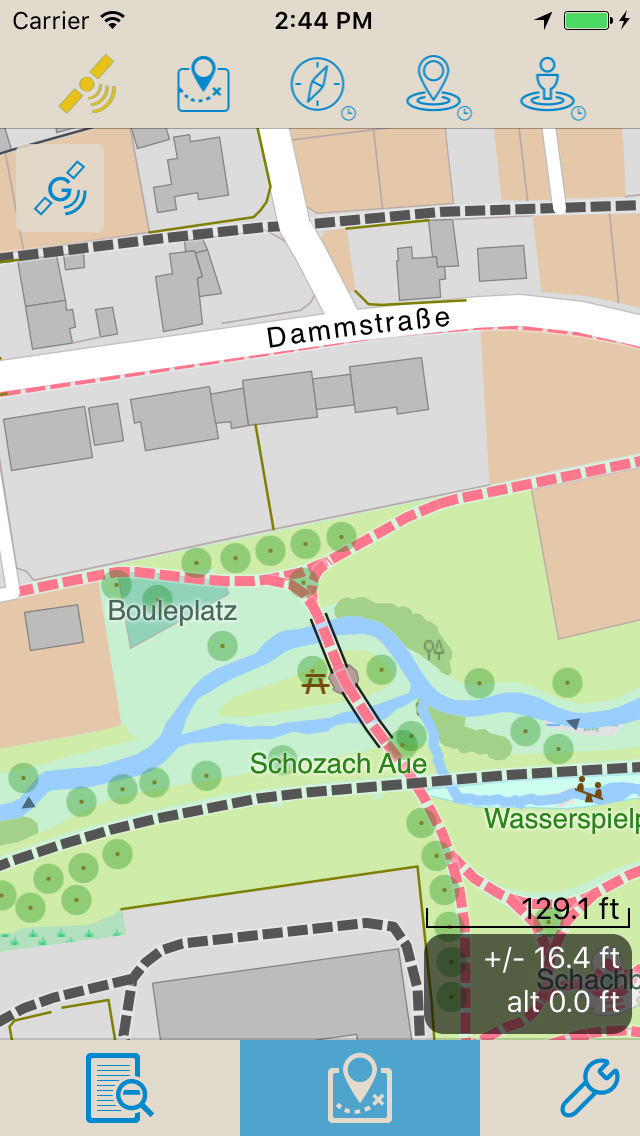 Here you see that a lot of new details added: Icons for trees, benches and a lot of POI. Bridges and tunnels will be drawn.
High zoom level: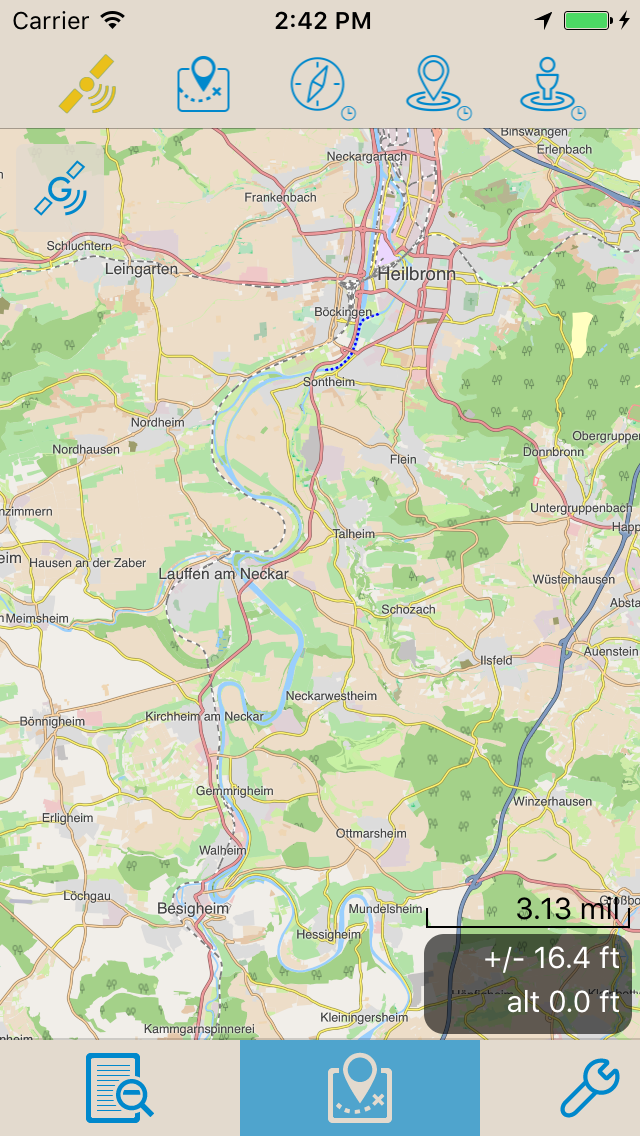 If you zoom out the map will have more contrast than the current ones. Streets with contours are better visible. Most towns and villages with labels. I redefined all visible details for each zoom level.
Settings: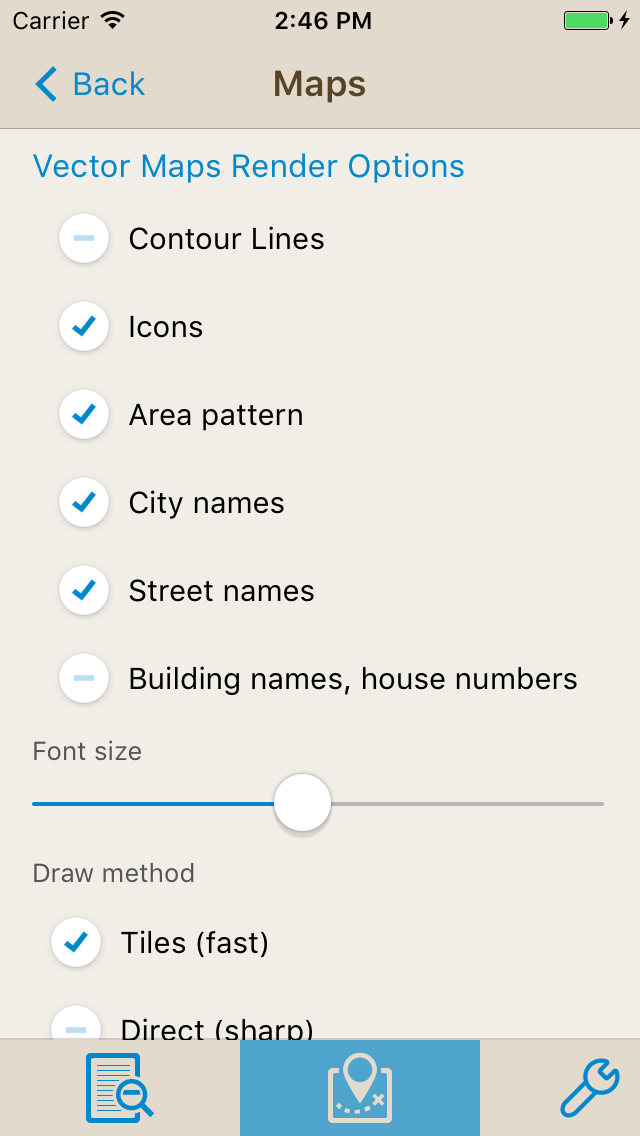 Now you can adjust more than just "Contour lines yes/no". Some will love the new font size setting..
Storage size:
The new maps only require a quarter of memory space. Like whole Germany will have 1.5 GB including contour lines.